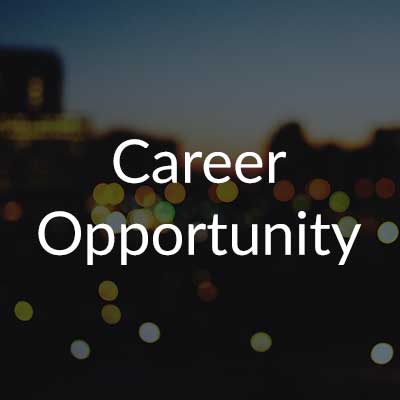 23 Sep

Condominium Portfolio Manager

CONDOMINIUM PORTFOLIO MANAGER

*CANDIDATES: You MUST possess a General License and be in good standing with the CMRAO*

Are you looking for a career opportunity with purpose, where your efforts can have a positive impact on others? As Canlight grows, we are constantly looking for outstanding individuals to join our team. We are currently seeking a Condominium Portfolio Manager who can add value to our communities to make them work better. We are committed to improve the quality of our clients lives. Canlight provides ongoing personal and professional development to our staff to support their growth and management capacity. Canlight strives to be one of the best companies in the industry for people to want to work in.

The Manager will work under the Senior Vice President of Operations to oversee the administrative and maintenance operations of their assigned condominium portfolio. He or she is responsible to meet all the contractual obligations as well as achieving or exceeding the company's and client's key performance targets.

This job description is not intended and should not be construed to be an exhaustive list of all responsibilities, skills efforts, or working conditions associated with the job. It is intended to provide a description of those principal job elements and is subject to change.

PLEASE ensure you read the entire job description, paying close attention to the requirements before applying.

As the senior member of the property management team on site(s), the key responsibilities of the Manager include but are not limited to:
Cost Management of operating budget – to include determining, dispensing, monitoring and management of the monthly spending
Purchase order processing and contractor management – issuing purchase orders and managing and directing contractors
Property Maintenance & Administrative Management – Assigning tasks and duties to administrators and superintendents daily; monitor progress or status of assigned work; disciplines employees
Client and Management Reporting – working closely with client; providing required reports, responses in a timely manner, reporting to the company
Attendance at various meetings during and after regular business hours (i.e. property manager meetings, tenant meetings)
Work order processing and administration
Conducting in suite, vacant unit, building and grounds inspections – schedule and/or assign deficiencies to administrator, superintendent or contractor for completion
Respond to after business hours & weekend emergency calls (on a rotational basis)
Other special projects, tasks and related duties within the scope, spirit and purpose of the job as reasonable requested from time to time by management
Conduct business with highest standards of professional and ethical conduct
Organizational and time management abilities with the ability to implement and monitor progress for successful completion; working well under pressure and deadlines
Desired Skills and Experience
To succeed in this role, the candidate must possess the following combination of education, experience and skills:
Minimum 5 Years' experience as Condominium Manager
Strong customer service orientation and delivery
Knowledge of codes & regulations including the Condo Act, Fire Code, Building Code, Occupational Health & Safety Act
Knowledge and understanding of building systems (HVAC, Fire Protection, Mechanical, Electrical)
Administer Contracts and oversee Trades, and meet deadlines proficiently
Skilled in coordinating simultaneous service requests
Energetic leadership – demonstrates a "can-do" attitude that will positively influence, motivate and inspire the team
Innovator – proven ability to identify, evaluate and develop new ideas with supportable results
Solid Analytical Strengths – ability to apply logic and reasoning to effectively manage projects and analyze complex financial, legal or contractual issues; then provide recommended solutions
Ability to respond and express ideas clearly in oral and written communication
Experience with Yardi Voyager
Strong computer skills – MS Word, Excel, Outlook
Demonstrates a high degree of integrity
This is an excellent opportunity for a career-minded professional looking for a unique and challenging position. Thank you for your interest; we regret that we can only respond to candidates chosen for interview.
Please provide a Salary Expectation.
Job Type: Full-time
Location: Greater Toronto Area
MUST BE WILLING TO TRAVEL